About Lab Craft
We take the opportunity to introduce ourselves as well experienced manufactures of all types of Laboratory Furniture and Fume Hood with P.P / S.S./ M.S / G.I & WOODEN.
We are pioneer in the manufacturer of Modular Laboratory Furniture, Fume Hoods, Fume Extraction System & Laboratory Service System etc. We are having our factory at Vasai, Maharashtra, with all new technological manufacturing process including Cutting Bending Powder coating Etc. We are in this field since 1990. Our products are available in steel as well as in Wood, Poly Propylene & Steel combination and in complete wood.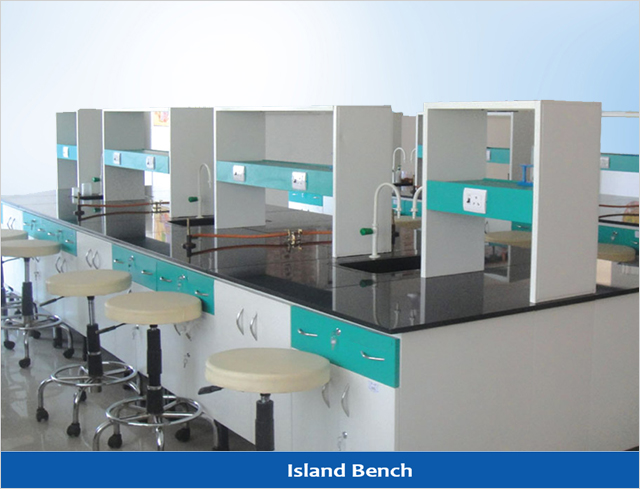 Our product range includes Fume Hoods, Fume Extraction system, Laboratory Bench Runs, Reagent Shelves, Storage Cabinet, Anti-Vibration Table, Stools & Chairs. We offer a choice of work surface like Granite Imported ceramic stainless steel melamine laminate etc., Service fixture (air, gas, vacuum etc.) & Laboratory pipe fittings are also a part of our range. Our products are of international quality & the same has been accepted throughout the Country by a cross section of industries.
Company
M/s. LAB CRAFT INDIA
Proprietor
Mr. RAMESH P. JAGTAP
Address
Unit No. 1, Ground Floor, Newan Industrial Estate, Bldg. No. 4, Wakan Pada, Nalasopara (E), Dist: Palghar- 401208, Maharashtra, India.
No. Of Office Employs
08 (Eight)
No. Of Skilled Workers
15 (Fifteen)
No. Of Machinery
18 (Sharing (Cutting) -02-Nos, Bending-02-Nos, Punching-01-Nos, CO2-02-Nos Aarp Welding-2-Nos, Cutter-4-Nos, Drill-5-Nos etc.)
Website :
www.labcraftindia.com
Email :
labcraftindia16@gmail.com , office.labcraftindia@gmail.com
Contact
9320086376, 9762474103
PAN No.
AHHPJ8697E
GSTIN No.
27AHHPJ8697E1ZU
MSME No.
MH17A0070868
Trade Mark No.
3983830
ISO 9001:2015
Certified
Certificate No.
181QBH88
Bank Details
Bank Name
INDIAN BANK
Acccount No.
50365207667
Branch :
Virar West
IFS Code :
IDIB000V538
Download Brochure